Our Mission
The mission of the Tri-Institutional MD-PhD Program
is to educate and train a diverse and empowered group of physician-scientists
who are prepared to bridge the gap between laboratory research and
clinical medicine, thereby improving health and enhancing the quality of life
by reducing disability and death from disease.
Our MD-PhD Program
The Tri-Institutional MD-PhD Program trains physician-scientists to become the next generation of leaders in biomedical research. Weill Cornell Medical College, The Rockefeller University and Memorial Sloan Kettering combine to form one of the few inter-institutional collaborations dedicated to joint MD and PhD training. 
Since its inception in 1972, over 450 graduates have been trained to tackle the urgent medical research needs of society. The Program awards the MD degree from Weill Cornell Medical College and the PhD degree from Weill Cornell Graduate School, The Rockefeller University, or Gerstner Sloan Kettering Graduate School. Each year over 600 students apply for 16-18 positions, which are fully funded from start to finish, in part by the National Institutes of Health Medical Scientist Training Program.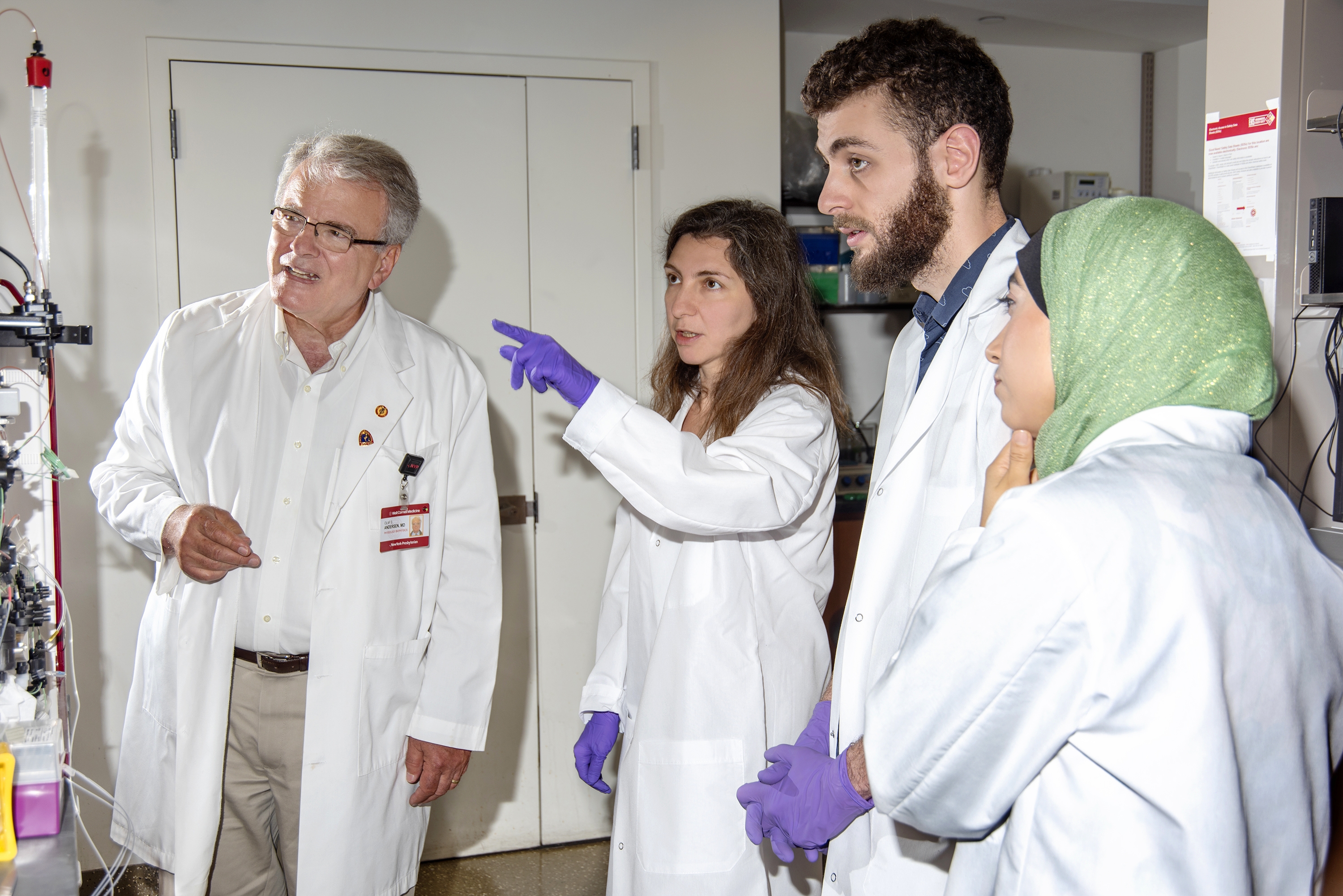 The world class clinical and research faculties of the three institutions provide a stimulating environment for research and medical training. With over 280 participating faculty and an organization that fosters student freedom and independence, the Program offers unparalleled opportunities for an individualized education. Graduates of the Program are thus prepared to lead tomorrow's biomedical research efforts and to carry the knowledge acquired from basic research to the bedside.
Is an MD-PhD dual degree program right for you?

For general information on MD-PhD training from the AAMC click here or listen to the MD-PhD podcast from the NIH.  

Our own informational podcast, Tri-I Pod, discusses MD-PhD training, goals, careers, and admissions. Questions are answered by seasoned MD-PhD directors and administrators. Listen to our Tri-I Pod MD-PhD Podcast.