All MD-PhD students are guaranteed housing in one of several buildings, all within a few minutes walking distance to the classrooms, labs, and libraries of the Tri-I campus.

Olin houses first year MD-PhD students as well as their cohorts in WCM's MD and PhD programs.
Situated a literal stone's throw from the main Medical College building on York Avenue, Olin offers dormitory style rooms with bathrooms shared with one other resident.
Olin also offers common kitchens,  a student lounge, fitness center, and one of very few underground basketball courts on the Upper East Side. 



Housing Beyond the First Year
After their first year, our students can enter the housing lottery at WCM and move to one of the other residential buildings, such as Ladson House or the Stahl Residencies.
Lasdon House, a popular choice for our students after their first year, is a recently renovated high-rise apartment building for MD-PhD (and also MD and PhD) students offering furnished apartments (from studios, up to three bedrooms), each with its own kitchen, a newly expanded student lounge, a fitness center in the building, and a two minute walk to campus. 
For a full list of Weill Cornell student housing options, visit WCM's Student Housing Page.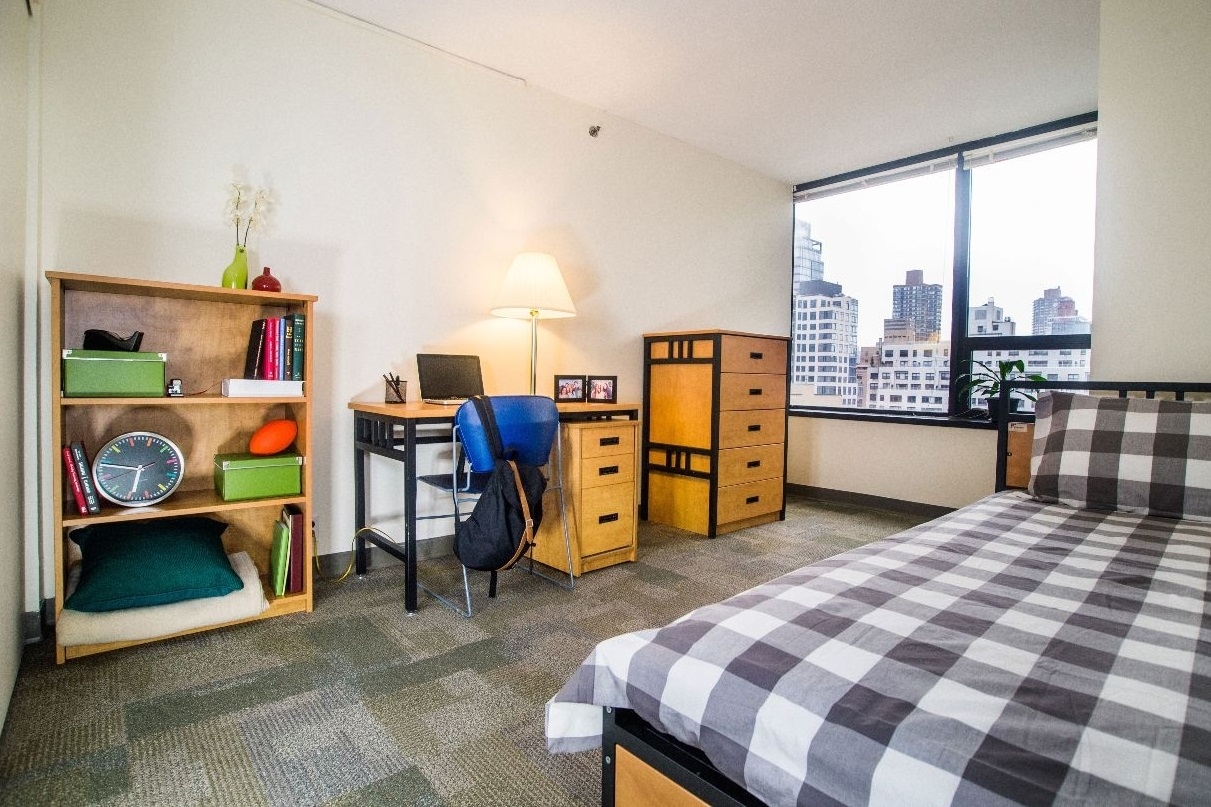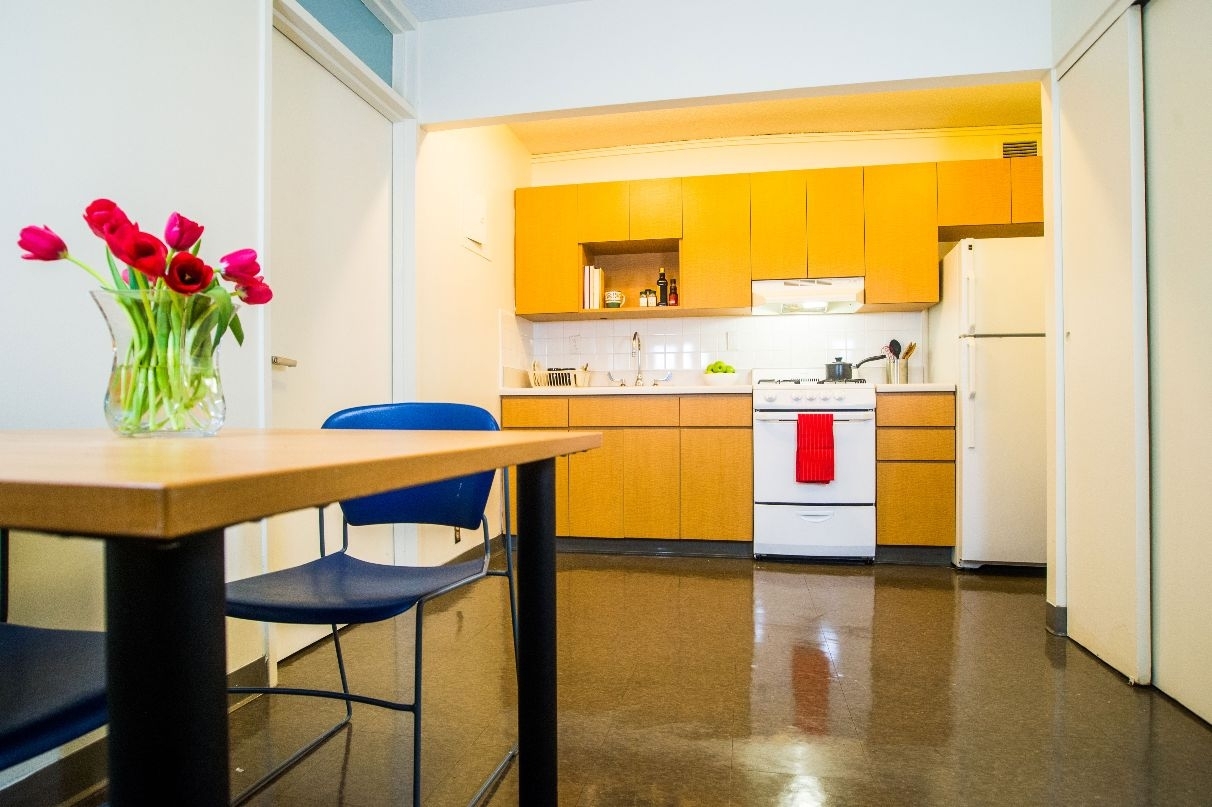 The Future of WCM Housing
Weill Cornell Medicine has new housing for its MD-PhD, MD, and PhD students in the works. Currently in the planning stages, WCM, in collaboration with student representatives, is developing the plans for the new residences on York Ave a few blocks from the main campus which will offer a variety of unit types and multiple student amenities.
They should be open for the incoming class of 2024, so check back for updates!
Housing Beyond the Sixth Year
After their sixth year, MD-PhD students are housed in Rockefeller University housing. Housing assignments are made via the Rockefeller Univeristy Housing Lottery.
Rockefeller offers furnished and partially furnished apartments ranging from studios to two bedrooms in buildings housing students, post-docs, and faculty. They are right in the neighborhood and are pet friendly (as evidenced below)!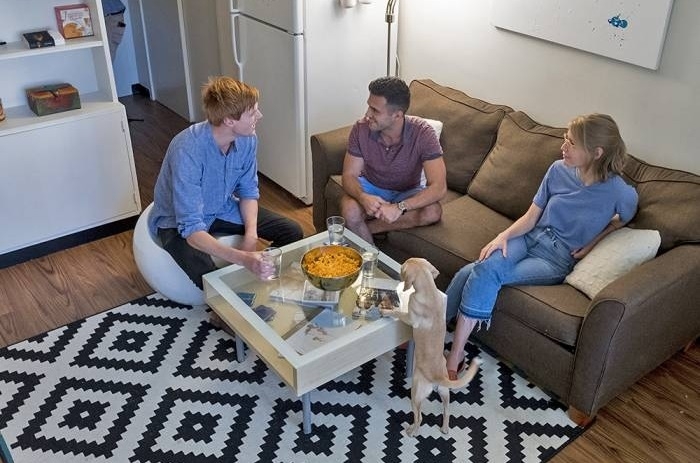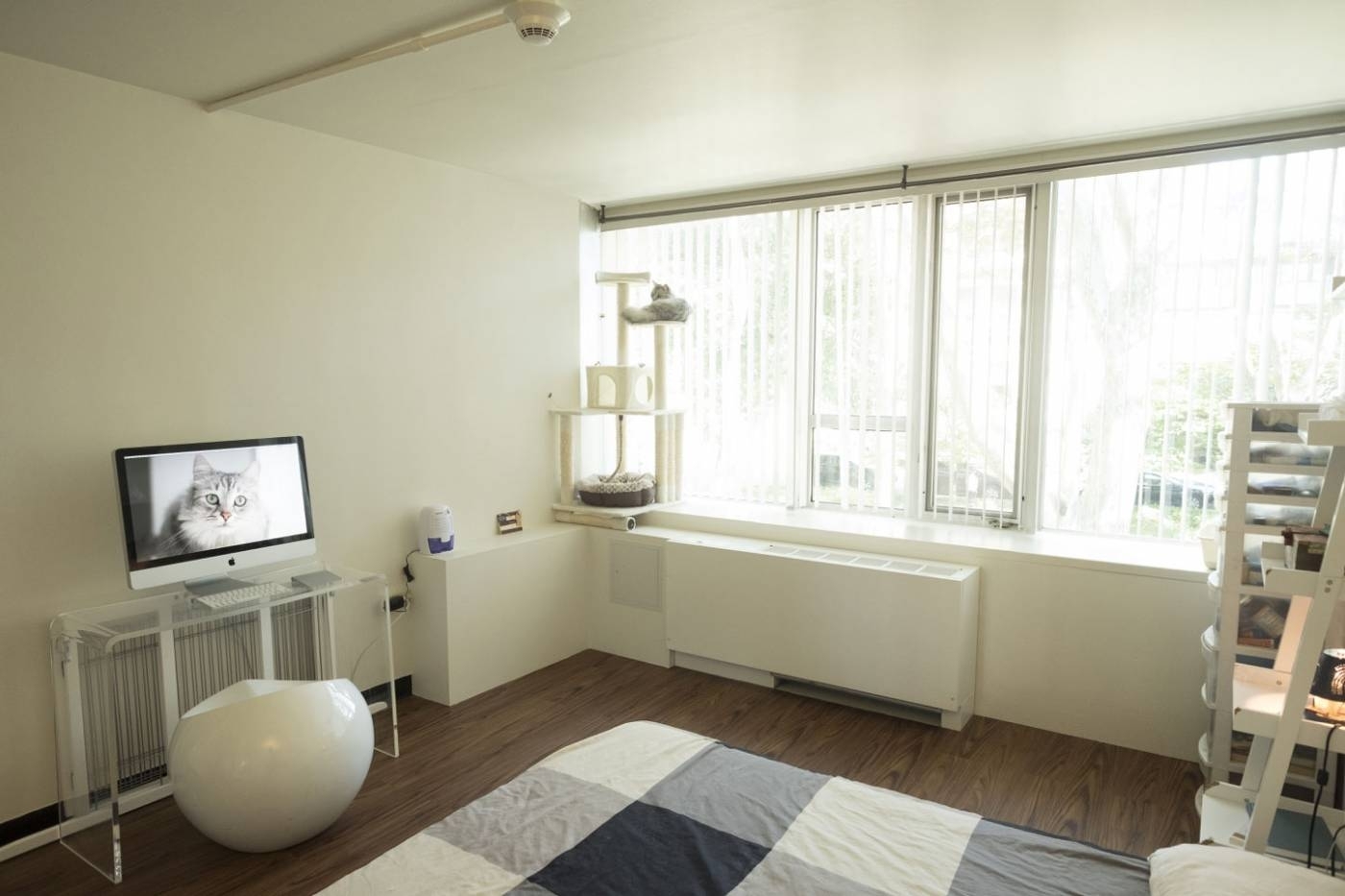 Off-Campus Housing
Some of our students choose to live off-campus in various parts of NYC and its surrounds. There are, of course, a plethora of housing options in New York and with our robust public transportation system, getting to the Tri-I campus from another part of the city can be quite easy.
WCM offers some advice and resources for conducting a New York City housing search.